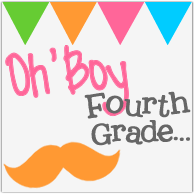 http://ohboy3rdgrade.blogspot.com/2013/02/currently-february.html
Yes, I'm still here. I've been a bad blogger. This has been a very rough year at school and it has taken its toll. I have made it a goal to start blogging at least once a week....really, really, going to try to stick to it!
Here's my "Currently"! Click on the button below my list to join the fun!

Here's the down and dirty...
Listening...I'm rarely awake past 8:30 these days unless its to get up off the couch after a "pre-bedtime" nap to go to bed.
Loving...It's been a long week. Not only did the Kindergarten night that I've worked forever on totally flop, but we've had some very intense meetings, so our environment is crackling with tension.
Thinking...I have a lot to do up at school tomorrow. I just walked away and left my desk a total mess.
Wanting...Our fab-u-lous 5th grade teacher was diagnosed with cancer over Christmas break. She's a huge Zumba-ite (is that a word? If not, it is now!), so there was a benefit for her tonight. I love to shake my groove thing...but my knees didn't care for all the shaking, bouncing and pivoting.
Needing...I think if I had a cook and maid, I wouldn't really need the extra 4 hours!
Pet peeves...Smacking...ugh...no one wants to see your chewed food. Biting your utensil...the sound makes me cringe. Parents who won't help their kid...self explanatory and a lot of my stress at school!
Click here to link up!